If you follow this 5 step guide you should find a lovely condo in Chiang Mai that you can call home in less than a week.
You're living the dream and moving to Chiang Mai.
The thought of finding your own comfy condo fills you with excitement.
Apart from it's not that easy.
In fact it's really quite hard. I know, I did it the hard way.
Here I share my tips of what you should do, and share with you the rental agents that you should get in touch with to help you, so that you find your dream condo hassle free and in less than a week.
The Fast Paced Chiang Mai Condominium Scene
Chiang Mai is one of the most popular relocation destinations in Thailand – and probably all of South East Asia – for expats, bloggers and the like.
Why?
Well most importantly it's safe; hot but slightly cooler, cheaper and boasting a slower pace of life compared to say Bangkok; but not at the expense of access to modern conveniences and good healthcare.
Because of this condominiums (flats/apartments) are being built at record speeds; surpassing levels before the '97 crash here.
Foreigners either re-locating here or recognising the good rental investment, mean that the condos now being built cater more for western standards in their finishes and amenities such as basic kitchens, washing machines and balconies.
When I was planning on moving to Chiang Mai, I found some useful blogs which got me started on how to find a condo to rent in Chiang Mai such as NeverEndingVoyage and Alyonatravels. But these were both written a couple of years ago and I found out the hard way that the Chiang Mai condominium scene is changing at record speeds and it is very different to five years ago when it was a backpacking favourite.
Most of these older posts  name checked the same condominiums popular with expats to explore, such as Twin Peaks and Hillside as high range options – but these were built in the early 2000/2010s. And whilst you can still rent a condo out in such places, the building boom here has seen a whole new bunch of players open up the market and your options, as I will explain in this post.
NB: Please note, the condo scene is changing monthly and already there is more choice than when I rented our condo out, but all the agencies I recommend below are still awesome.
Alternatives To Renting A Condo In Chiang Mai
Of course I will say straight from the start that condos aren't the only option to live in Chiang Mai.
In fact they are the luxurious option more often than not.
If you are going to live in Chiang Mai for less than 3 months, or your budget can't stretch to renting a condo, then there are several other options:
Long Term Renting Of Guesthouse Rooms In Chiang Mai
Most guesthouses are open to this idea and it's best to find one you like first and then enquire about reduced rates for longer stays. I know of an expat here who rents a room in a guesthouse in the Old City (the centre of Chiang Mai) for 8000thb a month (that's about £160/month.) You would usually pay for your utility usage separately and forgo daily maid service.
This is a good option if you want to live in the Old City, don't need a whole condo to yourself, and are happy to live in a simple room with private/shared bathroom and more often than not no cooking facilities/pool.
Serviced Apartments Chiang Mai
Short term lets (which are those of less than 6 months) of condos are possible but a bit harder to come by as I will explain in this post, but not impossible; I will set out in this post how you can go about successfully securing one.
Another popular and plentiful option for lets from a week up to 6 and even 12 months are serviced apartments. These are commonly studio type apartments, where you get regular cleaning service and access to communal facilities. These can range from high end like the Vanilla Residence which are brand new rooms with cable TV, balconies and kitchen areas for 12-20,000thb a month; to the well tested and very popular middle of the range Smith Residence with a shared swimming pool (they have recently opened up a higher end Smith Suites also).
Renting A House Further Outside Of Chiang Mai:
If you want a whole place to yourself but either can't afford the price tag of renting a condo in Chiang Mai proper – or just want to have a whole house to dance around – then you can rent a whole house for a very reasonable price if you are prepared to forgo location and live further out of the old city area.
How to find the condo rental of your dreams in Chiang Mai
After reading and considering the alternatives, you still think a condo rental is for you. Good, then here is my 5 step guide to securing the condo rental of your dreams.
Step 1: What you need to know first before you start looking
New versus old?
As mentioned a moment ago, there are many manynew condominiums being built in Chiang Mai. The newer condos tend to be much smaller in size then the older ones (a typical 1 bed condo in a brand new block like Liv@Nimman is about 45sqm with a sliding door separating the bedroom and lounge, compared to 70sqm 1 bedrooms in the older condo block of Hillside). However, on the flip side the older condos tend to have run down and neglected communal facilities; with Hillside 4's huge selection of retail shops in the lobby being over 50% empty compared to Liv@Nimman which boosts a rooftop terrace, bbq area, wine bar and library.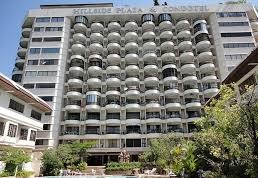 When I visited Hillside 4 (right) I felt the building was a bit too run down for me.  I decided that I would rather the trade off of a newer building with a smaller square foot condo, than an older building with double the size inside. However, of course this is a personal choice. If you do like the older condos then in my opinion out of all the older condos we visited, Riverside and Twin Peaks (below) seemed in the best condition and still very popular with expats.
To avoid confusion condos tend to be built in groups, so Hillside has Hillside 1,2,3 and 4. Punna has 1,2,3,4,5 and they are now building Punna Oasis. Make sure you are always clear what condo block you are viewing as they aren't always very near each other or boast the same facilities.
The building of new condominiums is happening all over Chiang Mai but seems to be mostly concentrated around the Nimmanem road area near the new Maya shopping mall. That is the current trendy area of Chiang Mai, whereas you will find many older condos in the previous trendy areas such as near the river which is a bit more desolate these days. However, if you stay anywhere within a couple of kms of the Old City there is always street food vendors (and coffee shops which is Chiang Mai's latest obsession) nearby.
Short term versus long term let?
How long you wish to let for will surely depend on how long you plan to live out here for. Firstly if you wish to let a condo for less than 3 months, I would rather you don't waste your time as I will tell you right now that it isn't gonna happen. You are better off looking at the alternative accommodation options I mentioned earlier in this post.
However any period 3 months up is very do-able. My partner and I have gone for a 3 month let as that is how long we initially plan to live here. Shorter lets (anything under 6 months) do limit your market quite significantly as many owners only wish to let for 6 months or more. But don't worry with my tips set out in this post it will be fairly easy for you to find a 3 month let.
The rents are often adjusted slightly depending on the let duration, so expect to pay a couple more thousand baht a month for a 3 month let to a 6 month let to a 12 month let.
Peak season versus low season?
I don't suggest that you plan when you move to Chiang Mai on the availability of accommodation. However, peak renting season from December – February will be harder to find apartments than if you arrive just before or after. We arrived at new years and this tended to be the busiest time of year, with condos going within a day which means there is no time for indecisiveness! If you came before high season began in October/November then you would have a lot more choice.
Foreigners versus locals
This won't change your condo renting search but I found it interesting none the less. In Chiang Mai foreign owners more than 50% of any condominium, nor can they own Thai land (this means we can't own a condo on the ground floor or a house).
Step 2: What to do before you arrive
Write a list of your requirements
The first thing to do is to think carefully about your requirements for renting in Chiang Mai. Some questions it might be good to answer are:
What area do you want to be in or if you don't know/mind a specific area, how far from the Old City do you want to be?
How many bedrooms/studio do you want?
What facilities are important to you – do you want a western kitchen,washing machine, modern facilities, gym, swimming pool etc?
Do you want to live in a quiet side street (called a 'Soi') or somewhere busy with lots of places to eat and shops?
Related to this, do you mind if there is building work happening next door (this is quite common with the amount of condos being built at present)?
I know it sounds silly but for me it was the small things that mattered. After spending a week on a typical Thai guesthouse bed which are uber hard, I knew a softer western mattress and comfortable sofa large enough for me to lie on where personally going to be super important to my search. If you want a safe area with other expats then that is almost a non-criteria with condo renting in Chiang Mai as most condo blocks have a lot of foreigners living there and are very safe; they don't even need the token security man who mans the entrance gates.
It is really important you are clear on what you want before you do any searching so that any agents that you contact can tailor their search and you don't waste your time. Time which could be better spent lying by the pool, soaking in cultural sights of Chiang Mai's many temples, enjoying a relaxing massage, or gorging on Hinlay curry and Pad Thai than looking at unsuitable condos.
Decide your budget 
It is true that living in Chiang Mai can be done cheaply. It is also true that if you are prepared to spend that extra bit of money, you can get the WOW factor for a snip of what we would pay in the Western world. For example, whilst we found some nice clean perfectly suitable condos for 11,000thb/month upwards for a 3 month let, we thought we would splash out 20,000thb/month to get something luxurious. We now live in a better place than we did in the UK and all for only about £400/month which is a steal by London prices.
As I mentioned earlier shorter lets will attract slightly higher prices. But 20,000thb for a 1 bedroom condo is a very good budget for a 3 month let. 15,000thb mark will still see plenty of options open up for you whilst still not going too far away from the centre of the city. For a good studio you can expect to pay just over the 10,000thb mark.
Also, as one Thai agent told us, higher budget does not always mean better accommodation. Some owners are un-realistic about their rental value so do look at places below your maximum budget to compare.
Monthly rents tend not to include your utility bills so factor in these in addition. We are yet to get our first bill but I understand that a few thousand baht a month should easily cover everything. There are government rates here for electricity and water, and remember using your air con regularly will see your electricity bill soon rack up! Internet can be provided in the condominium but with newer blocks it is often not. Internet contracts under 12 months are impossible here but as any Thai person will tell you, internet dongles are easily enough bought from any 7/11 (supermarket) for a good internet speed on a rolling monthly basis.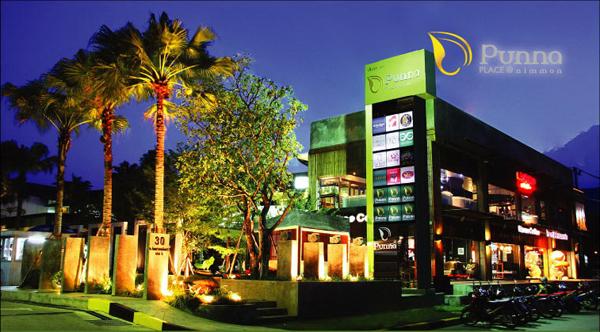 Step 3: Agencies versus going at it alone?
There are two main options to find a condo in Chiang Mai. Both of which I suggest you do in tandem. Using an agency, or going direct to condominiums you like the look of.
There are many reputable agencies in the city which can help you find a flat. I list the best agents that can help you with your search below. These work just like they do in Europe/States in that they send you details of suitable places and you choose which you want to visit with them. They organise the viewings and then if you like one, sort out the paperwork for you. Unlike agencies back home, there is no cost for their services here. The other good thing about agents is that as well as having access to properties that you cannot yourself, they often pick you up from your guesthouse and drive you around on multiple viewings. Much easier than you finding your own way from condominium to condominium!
From our experience condo searching it seems the same condo can be with more than one agent. Always make sure you look at photos before you agree to a viewing to check that you have not already visited the same place already.
About a week before you arrive in Chiang Mai I suggest you email these agents below with your criteria and date you get to Chiang Mai and ask if they have anything suitable they can send over details and photos for. That way they can choose which condos you want to view and you can set up appointments for the day you arrive. I'd also book a guesthouse for the first week you are there to take the pressure of having to find somewhere in a rush.
Recommended agents (that helped me with my search):
There are some others that we did not view any properties with personally because they didn't have any that met our criteria, but did email us with options so I still think are worth contacting:
Step 4: What to do when you arrive
Hopefully you will have some viewings lined up with agencies already. But I recommend strongly that at the same time you also go at it alone, and visit condominiums that you like the look of.
Rent a scooter for the day, walk around, or jump on and off some red taxis to visit apartment blocks in the areas that you like. I was going to write a list of all the condos here in Chiang Mai but as fast as I write it, a new condominium will be built and it won't be  up to date. The best way to find a condo block you like is finding an area you like and then just walking it until you will stumble across condominiums in the area. And don't forget the side streets (soi) as they often have blocks hidden away from the main road. When you see a condo block you like, walk in and ask the reception if they have any condos to rent. The chances are they will say yes, and on top of that offer you many more options of condos in that block than the agents had on their books!
I used this way to look for a condo at the same time as using agents. However, in the end the condo we liked best was through an agent so as I didn't rent this way I am not sure who does the paperwork – whether the condo building, the owner or if they instruct an agent at that stage. I am guessing one of the first two. I think it seems a safe and direct way to rent and as I said, many agents will say they have one or maybe no condos available in a block you like, but walking into the reception they will offer you a sheet of options to choose from and show you around immediately.
If you follow the steps set out in this blog post then you should have no problem finding a condo to suit your needs in a few days. However, if you still haven't had any luck then re-email the agents I mention above as they have new properties coming up weekly.
Step 5: How to seal the deal
Great news you've found a condo you like, now what do you do?
If you are able to pay cash upfront for all your rent for the duration of the tenancy (much easier if its a 3 month let!) then ask if in return you can get a discount on your rent. We tried this successfully.
Then tell the agent or condominium reception (depending on which way you found a suitable place) that you would like to rent. They will ask for a copy of your passport for their records and then complete the relevant paperwork.
The renting process is Chiang Mai was a lot more formal and professional than I imagined. Whilst there aren't the complexities of renting compared to UK where they reference and credit check tenants, you still signed a formal contract and completed a photo inventory.
It is also the norm to pay 2 months deposit plus 1 month rent in advance. It might be a good idea to start taking enough money out of ATMs from when you arrive to pay this amount if you didn't bring it with you. This is because ATMs have daily withdrawal limits and instant international transfers through banks, paypal, currency brokers and companies such as Western Union normally attract extortionate fees. Plan ahead and don't be caught out how I was!
You can't move in until the owner has signed the agreement but this shouldn't take more than a day or so. Get an inventory (same rules apply as in UK that fair wear and tear are acceptable) and make sure all the utility bills are paid up to date before you move in. Utility bills will often be billed separately from your rent and put in your condo mailbox by your condominium staff, and you pay these in cash at your lobby.
The dream condo is now yours
So there you have it.  All you need to know about finding and renting a condo in Chiang Mai. If you follow this 5 step guide then you should find a lovely condo that you can call home in less than a week. Just like I did.
And here is my condo, in a luxury newly built condominium called Liv@Nimman. Most days I have the pool and gym to myself. Did I say I would only be living here for 3 months?! I think I might have to re-evaluate that.
If you are you looking to rent a condo and need some help with your search then drop me a line and I will try to help.
Or perhaps you rent a condo in Chiang Mai and have some additional experiences or useful agents contact details to share with others?
Either way please drop a comment and if you're going to be living in Chiang Mai you need to check out my other post on where to find the best massages in this city.